2015 Edward R. Murrow Award: Best Writing
Political Analysis by Jeff Pohjola


PART 1: The Candidates for the 4th Congressional District Seat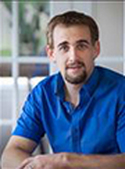 Gavin Seim (R)
The Rabble-Rouser
If there is anyone close to a Constitutional Party candidate, it's Gavin Seim. He's had a run-in with the law when he openly challenged gun restrictions at the Grant County Courthouse. He was never arrested, but recorded the entire incident and posted it on YouTube. While Seim may have been correct in his challenging the restrictions, his unique way of making a point is not likely to lead to much influence in Congress if he is elected. But what he has been able to do is start a conversation about the implementation of firearms restrictions, a favorite issue of Republicans.

LIKELIHOOD TO ADVANCE: Next To None

---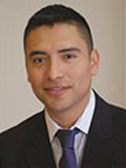 Estakio Beltran (D)
The Democrat
Democrats have thrown their weight behind the relatively young Estakio Beltran of Yakima, snubbing Tony Sandoval, the only other Democrat in the race. While the Dems have a history of putting up sacrificial lambs in the fourth district, Beltran probably has the best chance of anyone in 20 years to win the seat. He has two distinct advantages: he's not running against an entrenched incumbent, and the Republican vote will be split eight ways making it easier for him advance to the General Election. But should he advance, it will be an uphill battle to actually win the seat.

LIKELIHOOD TO ADVANCE: Outside Chance

---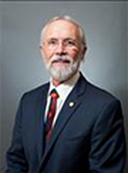 Dan Newhouse (R)
The Establishment Republican
This race is former State Ag Director Dan Newhouse's to lose. He represents party establishment in Washington State and has many of Dino Rossi's campaign staff working for him. His agricultural experience as a farmer from Sunnyside makes him uniquely qualified to represent that industry. Newhouse has also raised more money than any other candidate, so the deck is stacked in his favor. His weakness is that his campaign has been nothing more than republican talking points, and thus he hasn't really stood out amongst the seven other Republicans.

LIKELIHOOD TO ADVANCE: Very Good Chance

---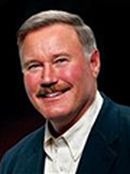 Clint Didier (R)
The Tea Party Candidate
No one in the field has more name recognition than Clint Didier. A former NFL player and farmer from Eltopia, Didier has risen to fame in politics as a hard-core Tea Partier. He has also raised enough money to rival Dan Newhouse. Didier's challenge is that he represents two failed campaigns and struggles with independent voters. While his views may resonate with conservatives in the 4th District, his angry rhetoric is a turn off to some. His campaign has also been less about the issues of the district he seeks to represent than about his general distrust of the government.

LIKELIHOOD TO ADVANCE: Decent Chance

---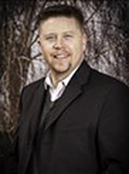 Josh Ramirez (I)
The Independent
While it is exceptionally difficult for any candidate to win federal office without the backing of a major political party, Josh Ramirez has generated a decent amount of interest for an independent candidate. The problem is that Independents struggle to raise money and convince voters who know next to nothing about them. In the 4th District, having an "I" next to your name is almost as bad as having a "D." Even so, most voters gravitate to one party or the other, and with the state's top-two primary, it is unlikely that any Independent could ever advance.

LIKELIHOOD TO ADVANCE: Slim Chance

---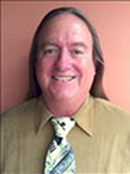 Gordon Allen Pross (R)
The Perennial Candidate
Pross has been running for office since the late 1990's with nothing to show for it. He has run under the flag of both political parties, but the parties have either distanced themselves or ignored him altogether. This time around, he's made income inequality a central issue of his campaign, not something popular with the Republican voters he is courting. Pross also lives in Ellensburg, outside the 4th Congressional District lines. While this is not illegal, it does show that he is out of bounds and out of touch with the district. According to FEC filings, Pross hasn't accepted any donations, and says he finances his own campaigns.

LIKELIHOOD TO ADVANCE: Zero

---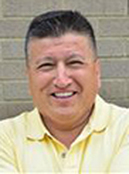 Tony Sandoval (D)
The Other Democrat
With no money and no support from local Democratic committees, it seems that Tony Sandoval will be blown over by party-backed Estakio Beltran. But Sandoval does have a fair amount of local activism and experience. According to his Voter's Pamphlet statement, Sandoval was a founder of the Central Washington Hispanic Chamber of Commerce and has been involved with a number of local non-profits and community ventures in Yakima. This may bring him name recognition and a few votes in Yakima County, but the bulk of the 4th District's population lives elsewhere, and few of those voters know who he is.

LIKELIHOOD TO ADVANCE: No Chance

---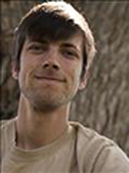 Kevin Midbust (R)
The Joke Candidate
No candidate in recent memory has made a laughing stock of the process like Kevin Midbust has. At the Benton County GOP forum in June, Midbust showed up wearing shorts, a tattered t-shirt and a baseball cap. He stated that he was running because "women like guys with power," and when asked by the moderator what separated him from the rest of the candidates on stage, he responded by saying "I'm wearing a hat." After the forum, Midbust awkwardly stood around in the lobby rather than shaking hands with potential voters.


LIKELIHOOD TO ADVANCE: Less Than Zero

---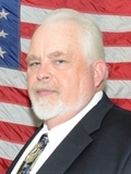 Glen R. Stockwell
The Impeachment Candidate
The central issue of Stockwell's campaign has been getting the Congress to impeach President Obama. When he brought up the idea of impeachment at the Benton County GOP forum, even the conservative audience responded with snickers and groans. Stockwell is also a "Birther," arguing that the President is an illegal alien. Lately, his campaign has been running an ad that features him singing his campaign pitch to a country tune. To his credit, however, he has been one of the few candidates talking about specific issues to the 4th Congressional District rather than generic, pre-tested talking points.

LIKELIHOOD TO ADVANCE: None

---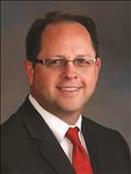 George Cicotte (R)
The Moderate Republican
Kennewick attorney George Cicotte has run as close to a perfect campaign as anyone in the race. He is better organized and more put together than most of, if not all of the other candidates. His downside is that he was late to the game in raising money, so he has doubled-down on securing the Tri-Cities vote at the expense of other parts of the district. Cicotte has also positioned himself as a moderate, refusing to sign Grover Norquist's "No New Taxes" pledge, and is for background checks on firearms purchases. Additionally, he was the hands-down winner of the straw poll at the Benton County GOP forum in June.

LIKELIHOOD TO ADVANCE: Good Chance

---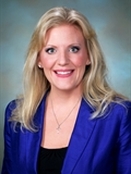 Janea Holmquist (R)
The Legislative Candidate
Not only is Janea Holmquist the only woman in the race, she is the candidate with the most legislative experience. Serving in Olympia since 2001 and in the State Senate since 2006, Holmquist has the background needed to be a decent Congresswoman. But serving and campaigning are two different things. While Holmquist may have the backing of the GOP establishment in Olympia, she has struggled to gain recognition outside of Moses Lake and the 13th Legislative District. Most of her connections are part of the political machine at the State Capitol, and a sizable chunk of her campaign contributions come from there.

LIKELIHOOD TO ADVANCE: Moderate Chance

---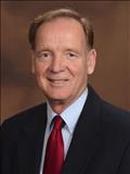 Richard Wright (I)
The Other Guy
Much like Gordon Allen Pross, Richard Wright has run for political office before, but has never won. He ran as a Democrat against Doc Hastings in 2006 and won 40% of the vote. In an interview with KONA, he touted his travel experience to China and the fact that he started and ran a successful business (Columbia Physical Therapy). As with the other Independent, Josh Ramirez, it is hard for any candidate to win when they are not affiliated with a major party. The independent vote also seems to be swinging in favor of Ramirez, making it all that more unlikely that Wright will win.

LIKELIHOOD TO ADVANCE: Not Likely

---
PART 2: Races To Watch
With just days to go before the mid-term elections, citizens are mailing ballots and candidates are making a last-minute push to convince undecided voters. This election will determine the makeup of Congress, the State Legislature and the political agenda for the next two years at least.

Here in southeast Washington, there are a number of contests worth watching, both local and statewide.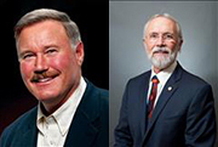 4th Congressional District: Clint Didier vs. Dan Newhouse
No other race in the area has garnered more attention or money. But that's to be expected when a 20-year Congressman steps down, leaving a seat wide open. The problem with this race is that both candidates are extremely flawed and have yet to prove they are a worthy successor to Doc Hastings. Clint Didier has aligned himself with the Tea Party and has doubled-down on what many consider extreme views. Dan Newhouse isn't nearly as assertive as one would expect in a Congressional Candidate, and waited until very late in the campaign to get aggressive with his ads.
Conventional wisdom would say that Newhouse has the advantage, as he has the backing of the GOP establishment and has picked up every endorsement that means anything. But he has a number of Dino Rossi's people working for him; good for fundraising but also represents three major losses when it comes to strategy. Didier has the advantage of being better known in the district's most populous market, and used his media buys to define himself before Newhouse could paint him as an extremist. But nothing is more effective in political advertising than using a candidate's own words against him. Newhouse has used this strategy in the last couple of weeks, and it appears to be working in his favor.
Now add Slade Gorton to the equation. His PAC, Washington's Future, has spent $55,000 on ads in an effort to defeat Didier, calling his views "weird" and playing a clip of Didier urging people to bury ham radios in the ground. The clip comes from Didier's appearance at a
Guns Across America Rally in Olympia
where he is urging people to store a cache of guns, food, and supplies in the event of a "magnetic bomb" attack. Three weeks ago Didier had the advantage, but this latest ad blitz has tipped the scales in favor of Newhouse.
JEFF'S PREDICTION:
Newhouse wins, but not by much.
---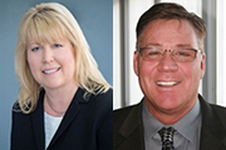 Franklin County Commissioner: Melinda Didier vs. Rick Miller
The biggest scandal to come out of this area in recent years has been the Dennis Huston embezzlement case in Franklin County. Fair or unfair, Rick Miller received the lion's share of the blame out of the members of the commission. No other issue is likely to be on the voter's minds quite like this one, and it is likely to haunt him as they turn in their ballots.

Melinda Didier has also positioned herself as much more measured and moderate than her well-known brother-in-law. However, name recognition matters, and while some voters may feel Clint is too extreme for the 4th Congressional District, they may be more willing to give Melinda a shot at the county level.

JEFF'S PREDICTION: Didier unseats Miller.

---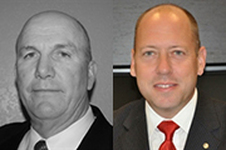 Franklin County Clerk: Byron Pugh vs. Michael Killian
Most people don't know and don't care what a county clerk does (they manage the records and day-to-day operations of the court system, by the way), but this down-the-ticket race has gotten dirty. Challenger Byron Pugh has accused incumbent Michael Killian of having a "liberal bias" in how he runs the office and
attacked him
for serving in the military during his term.
The "my opponent is a liberal" line of attack is very much a smear campaign, but it's a very effective one in conservative Franklin County. The problem is that most voters haven't seen or heard these attacks and only see what is listed on the ballot (Killian prefers the Republican Party). And while attacking an official's absence in the office is fair, attacking his military service as the cause of the absence is not likely to sit well with veterans.
On the other hand, this race is likely to have a low turnout, which means the most impassioned voters will decide the election. That is likely to favor Pugh.
JEFF'S PREDICTION:
Toss up.
---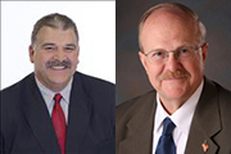 Franklin County Sheriff: Jim Raymond vs. Richard Lathim
Setting aside the fact that many feel that a County Sheriff should be hired instead of elected as it's supposed to be an apolitical position, the politics of this race are very simple: status quo or change. Lathim has been the Sheriff since 1986 and that is the biggest thing working against him. This election cycle is not likely to be good for incumbents, and that will affect smaller races such as this one. Also working in Raymond's favor is that he is far more visible as the spokesman for Pasco Police, and the fact that Lathim stumbled by announcing a new dispatch system before the City of Pasco agreed to fund it. Those reasons could be enough to allow Jim Raymond to upset a long-time incumbent.

JEFF'S PREDICTION: Raymond narrowly unseats Lathim.

---
Initiatives 591 and 594: Competing Gun Control Initiatives
These statewide initiatives have been complicated to no end by the various campaigns but are actually very simple: 591 says the state shall have no more authority than the federal government to require background checks on gun purchases and 594 would expand background checks to nearly all firearm sales, including those sold under the so-called "gun show loophole."

Gun rights activists are promoting 591, while gun control advocates are promoting 594. As with most statewide races, these two are likely to break along the Cascade Mountains. In order for a conservative initiative to pass in Washington, the campaign must convince a great number of westside voters. This is not impossible, but in light of the school shootings at Seattle University and Marysville-Pilchuck High School it's unlikely that those in western Washington are going to disapprove of or prevent expanded background checks on gun purchases.

JEFF'S PREDICTION: 591 fails, 594 passes.