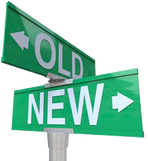 Content Modernization
When I arrived at KONA as part of the management and programming team, I identified a number of problems with content. Most noteably, the station had done nothing to stay current or target a younger, more advertiser-friendly demographic. KONA had developed a reputation of appealing only to the geriatric crowd. Over the course of several months I replaced content such as Mature Focus, The Twilight Zone, and When Radio Was with hipper, younger programming such as The Kim Komando Show, A Better Life with Dr. Sanjay Gupta, and Star Talk Radio with Neil deGrasse Tyson.

The station's news content and delivery was also updated. The morning news program had two 10-minute newscasts each hour with little to no regional or national content, and no traffic reports. Newscasts were added at :15 and :45 and reduced to 3-minutes in length. Local content was supplemented with regional and national news, and traffic reports were added. The show was also renamed from simply The Morning Show to the more defining Tri-Cities' Morning News.

Story choice and writing style were also in need of an update. Much of the news the station had been covering was largely irrelevant to the listener. A "WGAS" guideline was implemented, and if a story didn't pass the "Who Gives A S---" test, it wasn't covered. Stories were also written "newspaper style" and not for the spoken word. They were often more than a minute in length with no audio, and when audio was used, actualities were often in excess of 30 seconds. A style guide was created for the staff limiting copy and actuality length.

The result of these changes was a station that sounded more modern and relevant. Only the best stories made it to air, the pace of local news programming was picked up, and the station began to draw a younger audience.

---