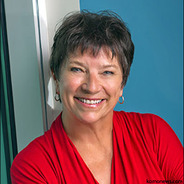 Journalism lost a legend this week. Jane Shannon passed away suddenly, leaving behind a generation of broadcasters who tried to learn from her example, and merely approach the level she achieved on a daily basis.
Jane and I crossed paths during my time at KIRO. When I joined the station in 2006, she was the morning anchor, along with Gregg Hersholt. While our shifts were different and we didn't often work closely together, I always found her to be professional, kind, and exceptionally talented.
My first week on the job included what is now referred to as the "Hanukkah Eve" storm. After working an 8-hour shift, I reported live for Jane and Gregg, covering the damage on Mercer Island. I couldn't have found someone more welcoming to a young 20-something who was still learning the ropes.
My favorite memory of Jane was when KIRO secured an interview with then-Attorney General Alberto Gonzales. The AG's handlers wanted to cancel the interview due to the growing controversy over the firing of
US Attorney John McKay
. Critics argued that
McKay's dismissal by the Bush Administration
was retribution for not investigating claims of voter fraud in the
2004 gubernatorial election
. The show's producers were able to keep the interview, and the first thing out Jane's mouth was simply, "Mr. Gonzales, why was he fired?" Listening to the AG talk himself into knots trying to defend the move was radio at its best.
Unfortunately, that wasn't enough to keep Jane on staff when KIRO went through some serious growing pains and a revolving door of managers. She herself was eventually dismissed, but quickly landed across town at KOMO. W
e stayed in contact over the years, primarily through Facebook. I remember many chat conversations, swapping stories and sharing experiences.
Her final posting was anchoring afternoon drive for KOMO. But for me, Seattle radio will always be the unmatched team of
Seattle's Morning News with Gregg & Jane
.
Rest in peace, Jane. We will miss you.